SeqZap can now generate a JUnit-compatible report format which allows SeqZap to report test results back to the Jenkins/Huson continous integration system.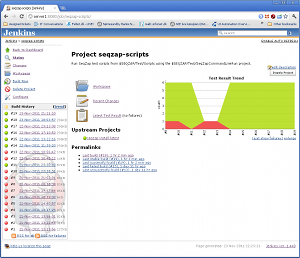 This is not a post to boast about our Jenkins/Hudson support, but to let our current and future customers know that we are more than willing to help integrate SeqZap with other tools, we know and acknowledge that there are things that SeqZap does not do.
We want to be the best environment for automating your system test while leaving the door open for other tools.