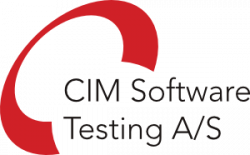 Sequanto A/S change name to CIM Software Testing A/S in connection with the CIM Group taking over the majority shareholder in the Danish Stoevring based company.
On the same occasion Allan Henneberg, who is one of the founders of the CIM, will take over as CEO of CIM Software Testing A / S, while Jan Jorgensen and Rasmus Toft Dahl Olesen continue in the company with the former as technical director.
CIM will with this alliance get access to Sequantos unique technology in automated testing of embedded software. The customers to the technology will get a significant improvement in quality and productivity. The technology ensures the introduction of systematic about testing and creates reproducibility of software testing – both QA and QC, says in a statement from the companies.
The company's software tool – SeqZap are used for testing embedded software in a number of Danish customers. The need for automated testing of embedded software is expected to increase in the coming years.
The changes formally entered into force. July 1st, 2012.